Posted by Meryl (proud pinay)
This is a Sponsored post written by me on behalf of Scotts Miracle-Gro for SocialSpark. All opinions are 100% mine.
After getting tired of being sick due to colds these past few months of winter, I'm glad that I can feel the warmth of the Spring season! Not only am I in the mood to clean the yard, I feel like preparing my gardening tools and I'm looking for more gardening supplies to beautify my yard as well. So yesterday I made a list of essential tools and products to jumpstart my whole yard. Here it is:
grass mower
garden hoe
shovel
trowel
pour watering can
bags of garden soil
plants
bricks
So to prepare my whole yard I need to mow the grass first, then dig some portion of the yard where I want to plant using a garden hoe, shovel or trowel. Next, pour garden soil and and start planting. Next, water the plants. I might possibly use  some bricks to make lansdscape border to add beauty to my garden. Lastly use Scotts Florida Select Natural Eucalyptus Mulch whenever it is time to apply it.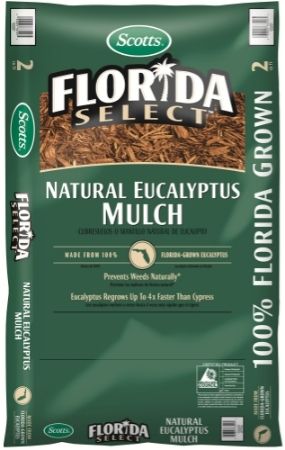 For sustainable gardening with Scotts Florida Select Natural Eucalyptus Mulch, here some helpful tips:
How to use:  Spread 3 inches deep. Spread 3 inches deep. Keep mulch several inches from tree trunks and house foundations or other wood structures.
How to Apply and Where to Use: Apply mulch around trees, shrubs, flowers, or vegetables after the seeds have germinated and plants have developed.
Where Not to Use: Avoid using mulch before seeds have germinated or around underdeveloped plants. Also avoid use within several inches of house foundations or wood surfaces.
Coverage Area: A 2 cu. ft. bag will cover areas at a depth of 2 inches, 12 sq. ft. of bedding area. At a depth of 3 inches, 8 sq. ft. of bedding area. At a depth of 4 inches, 6 sq. ft. of bedding.
What I love about Scotts Florida Select Natural Eucalyptus Mulch is that:
It prevents weeds from growing naturally. 
Helps to conserve soil moisture and moderate soil temperature.

Helps keep your landscape looking beautiful all year long

It is naturally made from 100% plantation-grown Eucalyptus trees. Eucalyptus Mulch is guaranteed free from any construction, demolition, pallet, or other waste materials.
It is sustainably-harvested and plantation grown Eucalyptus is considered a renewable resource because it re-grows up to 4-times faster than Cypress.
It is locally 100% Florida grown - help support your local economy
For non-Florida residents Scotts Nature Scapes mulch is an option for your landscaping needs. You can choose from 3 different colors: Classic Black, Sierra Red and Deep Forest Brown and they are natural forest products as well. No waste wood and comes in a variety of textures!
By the way, here's our yard and I'm getting ready to get it started!